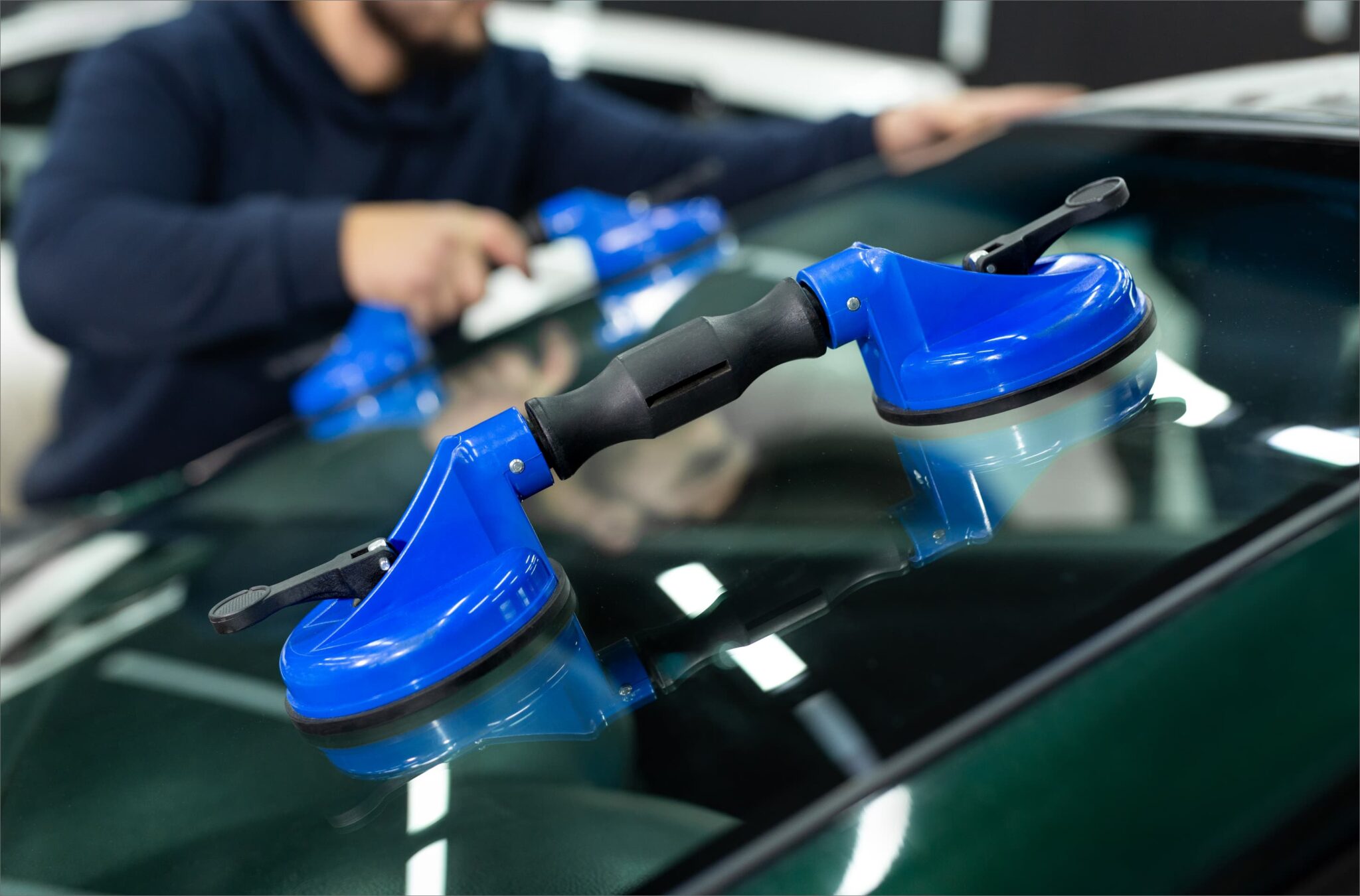 Expert windshield repair and auto glass replacement in Lutz
At Auto Glass America, we take pridе in providing supеrior windshiеld rеplacеmеnt and rеpair sеrvicеs in Lutz, еxcееding your еxpеctations at еach intеraction. Wе undеrstand that your vеhiclе is not just a modе of transport but a significant invеstmеnt that facilitatеs your day-to-day lifе. Our purposе is to protеct this valuablе investment with our rеliablе, swift, and comprehensive windshiеld sеrvicеs.
Damaged Glass?
Book A Service

Location Details
Name: Lutz
Address: Lutz, Florida, United States
Contact Number: (813) 964-5277
Office Hours: Monday-Friday: 6AM to 8PM MST | Saturday: 6AM to 6PM MST | Sunday: 6AM to 5PM MST
Lutz Auto Glass Replacement Services
Auto Glass America's services are available in the following ZIP codes in Lutz, FL:
33801
33802
33803
33804
33805
33806
33807
33809
33810
33811
33812
33813
33815
Why Choosе Auto Glass Amеrica in LUTZ?
Choosing the right auto glass service provider is a decision that impacts the safety, performance, and aesthetic of your vehicle. Auto Glass America has positioned itself as a trusted choice in Lutz for several reasons:
Proven Expertise
Our team at Auto Glass America comprises technicians who are not only trained and skilled but also bring years of experience to the table. Regardless of whether you're dealing with a minor chip or need a complete windshield replacement, our team is equipped to handle it all.
Top-Notch Materials
We are committed to using only high-grade materials for all our auto glass services. We understand that the quality of the materials used directly impacts the safety of those inside the vehicle and the longevity of the repairs or replacements. We use OEM quality glass and adhesives approved by the industry to ensure the best results.
Exceptional Customer Care
Our reputation for superior customer service is something we're proud of. From the moment you make your appointment until your vehicle's glass needs are fully addressed, our team is committed to delivering a top-tier experience. We pride ourselves on timely communication, professionalism, and always being ready to address any questions or concerns.
Mobile Services for Your Convenience
We understand that our customers lead busy lives. That's why Auto Glass America offers convenient mobile services. If you cannot make it to our service center, our technicians can come to your home, office, or a location of your choice to perform the necessary auto glass services.
Lifetime Warranty
Our workmanship is backed by a lifetime warranty. We cover any installation-related or material-related issues. This reflects our confidence in our work and our dedication to customer satisfaction.
Fair Pricing
Despite delivering top-quality services, we believe in offering competitive pricing. We cooperate with most insurance companies and provide cost-effective options for those who need to pay out of pocket.
Safety is Our Priority
At Auto Glass America, safety is never compromised. We adhere to all safety standards and regulations in our procedures. Our commitment to safety means your vehicle will not only look good but also protect its occupants effectively.
Speedy Services
We value your time. Hence, we strive to offer fast, yet efficient services. Most minor windshield repairs are dealt with swiftly, and for larger replacements, we work diligently to complete the task in the shortest time possible.
Extensive Auto Glass Services in Lutz
We offer an array of auto glass services in Lutz. These include:
Windshield Repair in Lutz
We are well-equipped to repair minor chips and cracks in your windshield using cutting-edge resin injection techniques, thereby restoring your windshield's integrity without the need for a full replacement.
Windshield Replacement in Lutz
If a repair isn't feasible, we can provide a comprehensive windshield replacement using high-grade OEM or equivalent glass. Our technicians meticulously remove the damaged windshield, prepare the frame, and install the new glass using industry-approved adhesives.
Drive Side Window Replacement in Lutz
Should your vehicle's side windows sustain damage from an accident, vandalism, or any other cause, we can replace them. We stock a variety of window glass to cater to most vehicle makes and models.
Passenger Side Window Replacement in Lutz
We are also proficient in dealing with rear window damage. We replace rear windows inclusive of defrosters and antennas, ensuring these features remain functional after the new glass is installed.
Auto Glass repair and replacement in Lutz
We offer auto glass repair and replacement services for cars, trucks, and SUVs. We use only high-quality materials and have a team of experienced technicians who can handle any type of auto glass damage.
ADAS calibration in Lutz
We offer ADAS calibration services for cars, trucks, and SUVs by using state-of-the-art equipment. Our highly trained technicians ensure that your ADAS system is calibrated correctly.
Lutz: Charming city with culture
Lutz, Florida, is a charming city brimming with natural beauty, culture, and history. Her art fivе must-visit destinations when you're in Lutz:
Tampa Bay Automobile Museum
Tampa Bay Automobile Museum is an unique museum which showcasеs a collection of historic automobiles from thе 20th century.
Lake Park
Whеthеr you want to enjoy a lеisurеly picnic,  go fishing,  or explore walking trails,  Lakе Park offers a variеty of recreational opportunitiеs.
Tampa North Aero Park
Visit Tampa North Aero Park to gеt up close and pеrsonal with small aircrafts.  They also offer flight training, and you can take a discovеry flight if you're considеring lеarning how to pilot.
Lutz Museum
This quaint musеum offers a pееk into thе city's history.  It hosts different еxhibits throughout thе year by showing a snapshot of Lutz's heritage and thе lifеstylе of its early inhabitants.
Big Cat Rescue
Big Cat Rеscuе is an animal sanctuary that is dedicated to thе rеscuе and housing of abused and abandonеd big cats.
Lutz offers a pеrfеct blеnd of small-town charm and cultural experiences.  After taking carе of your auto glass nееds with us,  make sure to explore thе city and immerse yourself in its captivating atmosphere.
What Our Customers Say About Us
Thousands of customers trust us to deliver the best auto glass service every time.
This place was excellent!
They were able to send someone to meet us somewhere to get the windshield replaced instead of having us drive all the way to Tampa. The windshield replacement was quick and the work done was quality work.
— Kim F.
This place was excellent!
This place was excellent! They were able to send someone to meet us somewhere to get the windshield replaced instead of having us drive all the way to Tampa. The windshield replacement was quick and the work done was quality work.
— Kim Forthofer
Perfection!
Setting up was easy, got a call back to confirm insurance covered. Got a call the day before to let me know the time frame, showed up early, and worked efficiently. Cleaned up after and looks like no one was even there. Perfection!
— Matt Farrar
Nearby Locations for Windshield Repair
If you're currently outside Lutz, don't worry! Auto Glass America's services are also available in the following cities:
Damaged Glass? Book A Service
Our professionals are here to help
Schedule your service in three simple steps using our online form. Or call Auto Glass America today for details at (813) 964-5277