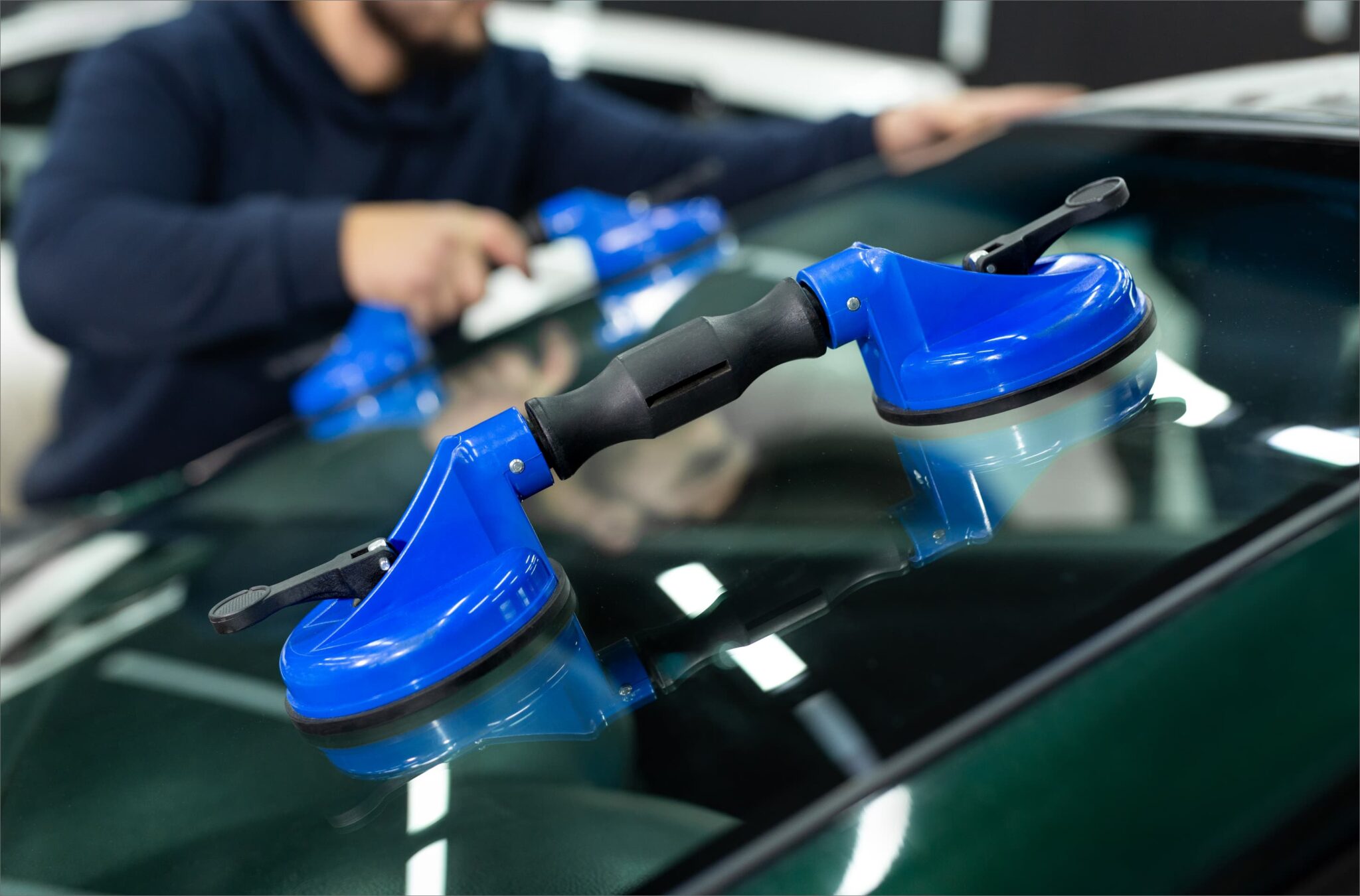 Expert windshield repair and auto glass replacement in Pinellas Park
Choosing a trusted, reputable auto glass service provider is crucial for the safety and longevity of your vehicle. In Pinellas Park, Auto Glass America stands out as a premier choice for numerous reasons.
Damaged Glass?
Book A Service

Location Details
Name: Pinellas Park
Address: Pinellas Park, United States
Contact Number: (813) 964-5277
Office Hours: Monday-Friday: 6AM to 8PM MST | Saturday: 6AM to 6PM MST | Sunday: 6AM to 5PM MST
Pinellas Park Auto Glass Replacement Services
Auto Glass America's services are available in the following ZIP codes in Pinellas Park, FL:
33702
33709
33714
33716
33760
33762
33764
33771
33773
33777
33781
33782
Why should you choose us?
Expertise and Experience
Auto Glass America has a team of trained, skilled, and experienced technicians who can handle a range of auto glass services. Whether you need a minor chip repair or a full windshield replacement, they possess the necessary knowledge and skill set to handle your needs.
Quality Materials
We use high-quality materials for all their auto glass services. They understand that the materials used play a significant role in the safety of the vehicle's occupants and the longevity of the auto glass repair or replacement. They use OEM (Original Equipment Manufacturer) quality glass and industry-approved adhesives to ensure optimum quality.
Exceptional Customer Service
Auto Glass America is well-known for its superior customer service. From the moment you make a booking until your vehicle's glass is repaired or replaced, their team provides you with the best experience possible. They offer timely communication, professional conduct, and help with any questions or concerns.
Mobile Service
Recognizing the busy lives of their customers, Auto Glass America provides a convenient mobile service. If you're unable to visit their service center, their technicians will come to your home, office, or any location that suits you to carry out the required auto glass services.
Warranty
Auto Glass America stands behind their work with a lifetime warranty. This covers any issues related to the installation or materials used. It's a testament to their confidence in their workmanship and commitment to customer satisfaction.
Competitive Pricing
Despite offering top-notch service, Auto Glass America maintains competitive pricing. They work with most insurance companies and offer affordable options for those who need to pay out of pocket.
Safety Commitment
Safety is a priority for Auto Glass America. They follow all the safety standards and regulations in their procedures. Their commitment to safety ensures that your vehicle will not only look good but also keep you and your passengers safe.
Fast Service
We understand the importance of time for their customers. Therefore, they strive to provide fast yet effective service. Most minor repairs can be completed quickly, and they work diligently to complete larger replacements in the least amount of time possible.
Extensive Auto Glass Services in Pinellas Park:
At Auto Glass America, we provide a wide array of auto glass services in Pinellas Park, which include:
Windshield Repair in Pinellas Park
Auto Glass America is well-equipped to repair small chips and cracks in your windshield. They use advanced resin injection techniques to restore the integrity of your windshield without needing a full replacement.
Windshield Replacement in Pinellas Park
When repair is not an option, Auto Glass America can provide a full windshield replacement using high-quality OEM or equivalent glass. Their technicians will carefully remove the old windshield, prepare the frame, and install the new windshield with industry-approved adhesives.
Side Window Repair & Replacement in Pinellas Park
If your vehicle's side windows are damaged due to an accident, vandalism, or any other reason, Auto Glass America can replace them. They carry a range of window glass to fit most vehicle makes and models.
Auto Glass Replacement for Rear Windows in Pinellas Park
When it comes to rear window damage, Auto Glass America is the expert to rely on. They possess the expertise to handle rear window replacements equipped with defrosters and antennas, guaranteeing the uninterrupted functionality of these features post-installation. Our services encompass a wide range of repair and replacement solutions for automobiles, including cars, trucks, and SUVs.
Advanced ADAS Calibration Services in Pinellas Park
At our facility, we provide cutting-edge ADAS calibration services specifically designed for cars, trucks, and SUVs.
Pinellas Park: Vibrant culture, lush parks, and recreational facilities
Located in the heart of Pinellas County, Florida, Pinellas Park has a unique blend of urban charm and suburban charm Here are five must-have places in Pinellas Park.
Pinellas Park Performing Arts Center
The multi-performance center is the city's cultural centrepiece. The Pinellas Park Performing Arts Center offers a variety of year-round performances from concerts to plays, and is a delight for art and music lovers
Freedom Lake Park
The perfect spot for outdoor enthusiasts, Freedom Lake Park offers gorgeous lake views, a dog park, picnic areas, and a veteran's memorial for a relaxing day in nature inside, such as fishing, bird watching, or just a quiet picnic It is an ideal place to enjoy a variety of activities.
Wagon Wheel Flea Market
Open on the weekends, this is one of the largest flea markets in Pinellas County. With hundreds of indoor and outdoor vendors selling everything from fresh produce, vintage items, clothing, and more, it's a haven for bargain hunters and treasure hunters
Pinellas Park Horse Track
A wonderful place for horse enthusiasts, this area hosts events including horse shows, rodeos and even dog shows also has a scenic track perfect for riding.
England Brothers Park
This municipal park hosts a variety of community events, including festivals, craft fairs and municipal celebrations. Because of the size of the orchestra, it is often a place for live performances and performances. It's a busy community event and a great way to experience the neighborhood vibe of Pinellas Park. Pinellas Park offers a unique glimpse into the heart and soul of the city. After taking care of your auto glass needs with us, make sure to explore the city and immerse yourself in its captivating atmosphere.
What Our Customers Say About Us
Thousands of customers trust us to deliver the best auto glass service every time.
This place was excellent!
They were able to send someone to meet us somewhere to get the windshield replaced instead of having us drive all the way to Tampa. The windshield replacement was quick and the work done was quality work.
— Kim F.
This place was excellent!
This place was excellent! They were able to send someone to meet us somewhere to get the windshield replaced instead of having us drive all the way to Tampa. The windshield replacement was quick and the work done was quality work.
— Kim Forthofer
Perfection!
Setting up was easy, got a call back to confirm insurance covered. Got a call the day before to let me know the time frame, showed up early, and worked efficiently. Cleaned up after and looks like no one was even there. Perfection!
— Matt Farrar
Nearby Locations for Windshield Repair
If you're currently outside Pinellas Park, don't worry! Auto Glass America's services are also available in the following cities:
Damaged Glass? Book A Service
Our professionals are here to help
Schedule your service in three simple steps using our online form. Or call Auto Glass America today for details at (813) 964-5277