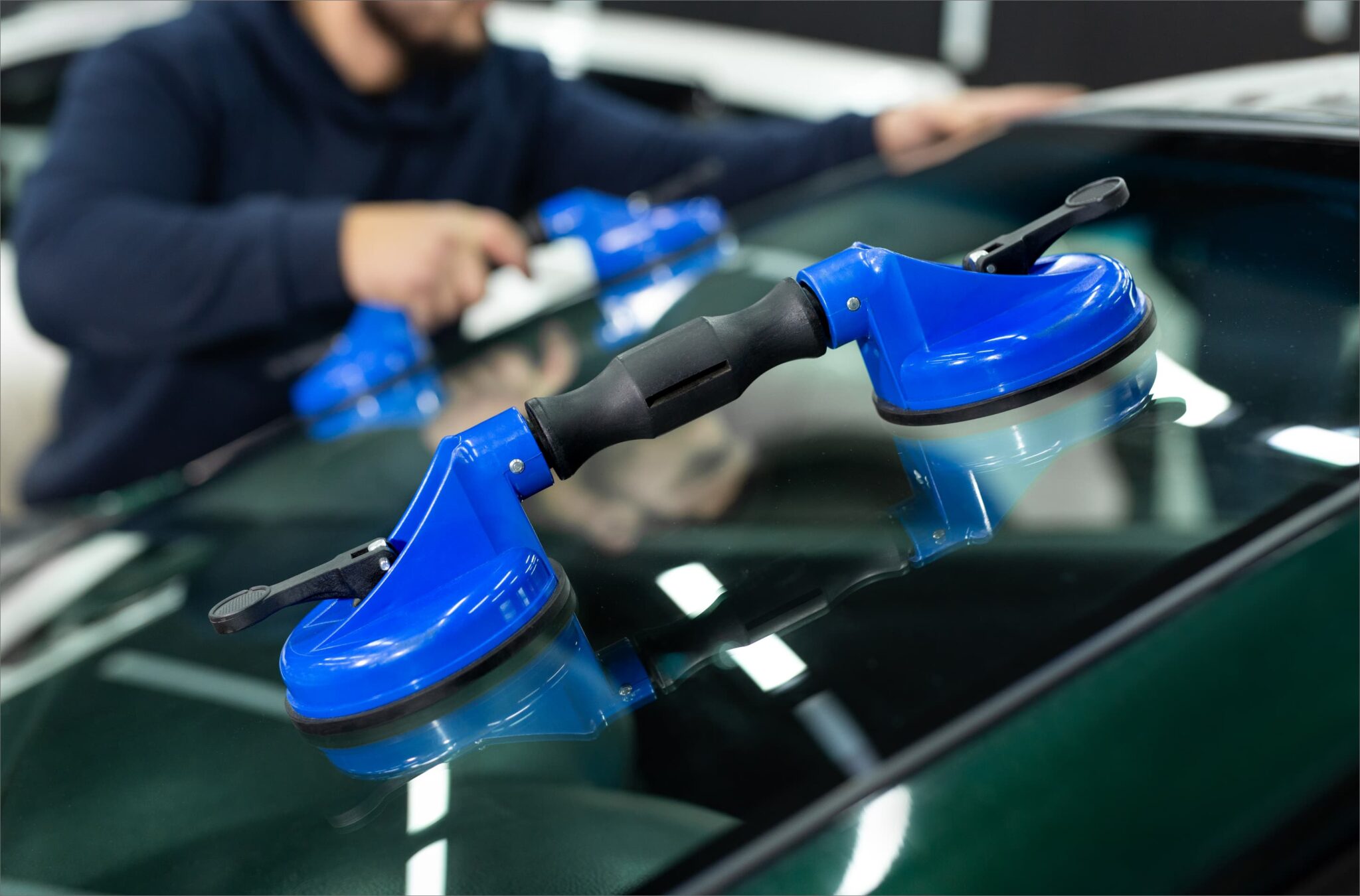 Expert windshield repair and auto glass replacement in Wesley Chapel, FL
At Auto Glass America, we are devoted to providing exceptional windshield replacement and repair services in Wesley Chapel, going beyond to exceed your expectations. We acknowledge the importance of your vehicle as a substantial investment that serves a pivotal role in your daily activities. Our objective is to safeguard this investment with our trustworthy, prompt, and comprehensive windshield services.
Damaged Glass?
Book A Service

Location Details
Name: Wesley Chapel
Address: Wesley Chapel, United States
Contact Number: (813) 964-5277
Office Hours: Monday-Friday: 6AM to 8PM MST | Saturday: 6AM to 6PM MST | Sunday: 6AM to 5PM MST
Wesley Chapel Auto Glass Replacement Services
Auto Glass America's services are available in the following ZIP codes in Wesley Chapel, FL:
33543
33544
33545
33553
33559
Why Choose Auto Glass America in Wesley Chapel?
Choosing the right auto glass service provider is a decision that impacts the safety, performance, and aesthetic of your vehicle. Auto Glass America has positioned itself as a trusted choice in Wesley Chapel for several reasons:
Extensive Knowledge and Skills
Our team at Auto Glass America consists of seasoned professionals with a deep understanding of a broad spectrum of auto glass services. From minor chip repairs to full windshield replacements, our technicians are prepared to address your needs with skill and precision.
Commitment to Quality
We are dedicated to using only the best materials for all our auto glass services. We use OEM quality glass and industry-approved adhesives to ensure maximum durability and safety. The quality of the materials we use plays a crucial role in ensuring the longevity of the windshield repair or replacement and the safety of the vehicle's occupants.
Customer-Focused Approach
Auto Glass America prides itself on providing superior customer service. From the moment you schedule your appointment to the completion of your service, our team strives to offer an exceptional experience characterized by professional conduct, timely communication, and personalized care.
Convenient Mobile Service
We understand the busy schedules of our customers and hence provide mobile auto glass services for added convenience. If you can't come to our service center, our technicians can come to your location, whether it's your home, office, or elsewhere, to perform the necessary auto glass services.
Comprehensive Warranty
Auto Glass America stands behind the quality of its work with a lifetime warranty. This coverage includes issues related to both the installation process and the materials used, reflecting our confidence in our workmanship and our unwavering commitment to customer satisfaction.
Competitive Pricing
Despite offering high-quality service, we keep our pricing competitive, and we work with most insurance companies and offer service free of cost if it is insured.
Prioritizing Safety
Safety is not just a buzzword at Auto Glass America; it's a guiding principle in all our procedures. We adhere to all safety standards and regulations, ensuring your vehicle is as safe as it is visually appealing.
Efficient Service
We understand that time is a valuable commodity for our customers. Therefore, we aim to offer quick yet thorough service. We tackle minor repairs promptly and work diligently to complete more extensive replacements in the shortest possible time.
Extensive Auto Glass Services in Wesley Chapel:
At Auto Glass America, we provide a wide array of auto glass services in Wesley Chapel, which include:
Windshield Repair in Wesley Chapel
Our adept technicians can mend minor chips and cracks in your windshield with unparalleled precision and speed. Using sophisticated techniques and equipment, we can restore the structural stability of your windshield, keeping you safe on the road.
Windshield Replacement in Wesley Chapel
For more serious damage that is beyond repair, we provide expert windshield replacement services. Our team will meticulously remove the impaired windshield and install a new one, ensuring an impeccable fit and clear visibility.
Side and Rear Window Replacement in Wesley Chapel
If your side or rear window has been compromised due to an unfortunate accident or act of vandalism, we can replace it promptly. Our skilled technicians are experienced in dealing with various types of auto glass, restoring your vehicle's solidity.
Auto Glass repair and replacement in Wesley Chapel
We offer auto glass repair and replacement services for cars, trucks, and SUVs. We use only high-quality materials and have a team of experienced technicians who can handle any type of auto glass damage.
ADAS calibration in Wesley Chapel
We offer ADAS calibration services for cars, trucks, and SUVs by using state-of-the-art equipment. Our highly trained technicians ensure that your ADAS system is calibrated correctly.
Wesley Chapel – Family-friendly attractions and natural parks
Here are five places to visit in Wesley Chapel
Shops at Wiregrass
This open-air mall is one of the main attractions in Wesley Chapel. In addition to featuring many well-known vendors, restaurants, community events and new markets can be found there.
Wesley Chapel District Park
This sprawling park is a prime location for outdoor activities and sports. With numerous athletic fields, tennis courts, fitness trails and playgrounds, it is the perfect destination for families and sports enthusiasts.
Florida Birds of Prey
Home to many exotic birds, it is a must for nature lovers. The mission of the sanctuary is to provide sanctuary for peacocks and other exotic birds in need of refuge.
Advent Health Center Ice
Recognized as the largest hockey arena in the southeastern United States, it features multiple NHL-sized rinks and ice-skating activities for ages and skill levels all from open skating to hockey tournaments.
Cypress Creek Preserve
This 7,400-acre preserve offers a variety of trails ideal for hiking, mountain biking, and horseback riding. The views are stunning, and it's a great place to check out birds and appreciate the natural beauty of Florida. Wesley offers a unique experience making it a worthwhile destination for both residents and visitors. After taking care of your auto glass needs with us, make sure to explore the city.
What Our Customers Say About Us
Thousands of customers trust us to deliver the best auto glass service every time.
This place was excellent!
They were able to send someone to meet us somewhere to get the windshield replaced instead of having us drive all the way to Tampa. The windshield replacement was quick and the work done was quality work.
— Kim F.
This place was excellent!
This place was excellent! They were able to send someone to meet us somewhere to get the windshield replaced instead of having us drive all the way to Tampa. The windshield replacement was quick and the work done was quality work.
— Kim Forthofer
Perfection!
Setting up was easy, got a call back to confirm insurance covered. Got a call the day before to let me know the time frame, showed up early, and worked efficiently. Cleaned up after and looks like no one was even there. Perfection!
— Matt Farrar
Nearby Locations for Windshield Repair
If you're currently outside Wesley Chapel, don't worry! Auto Glass America's services are also available in the following cities:
Damaged Glass? Book A Service
Our professionals are here to help
Schedule your service in three simple steps using our online form. Or call Auto Glass America today for details at (813) 964-5277