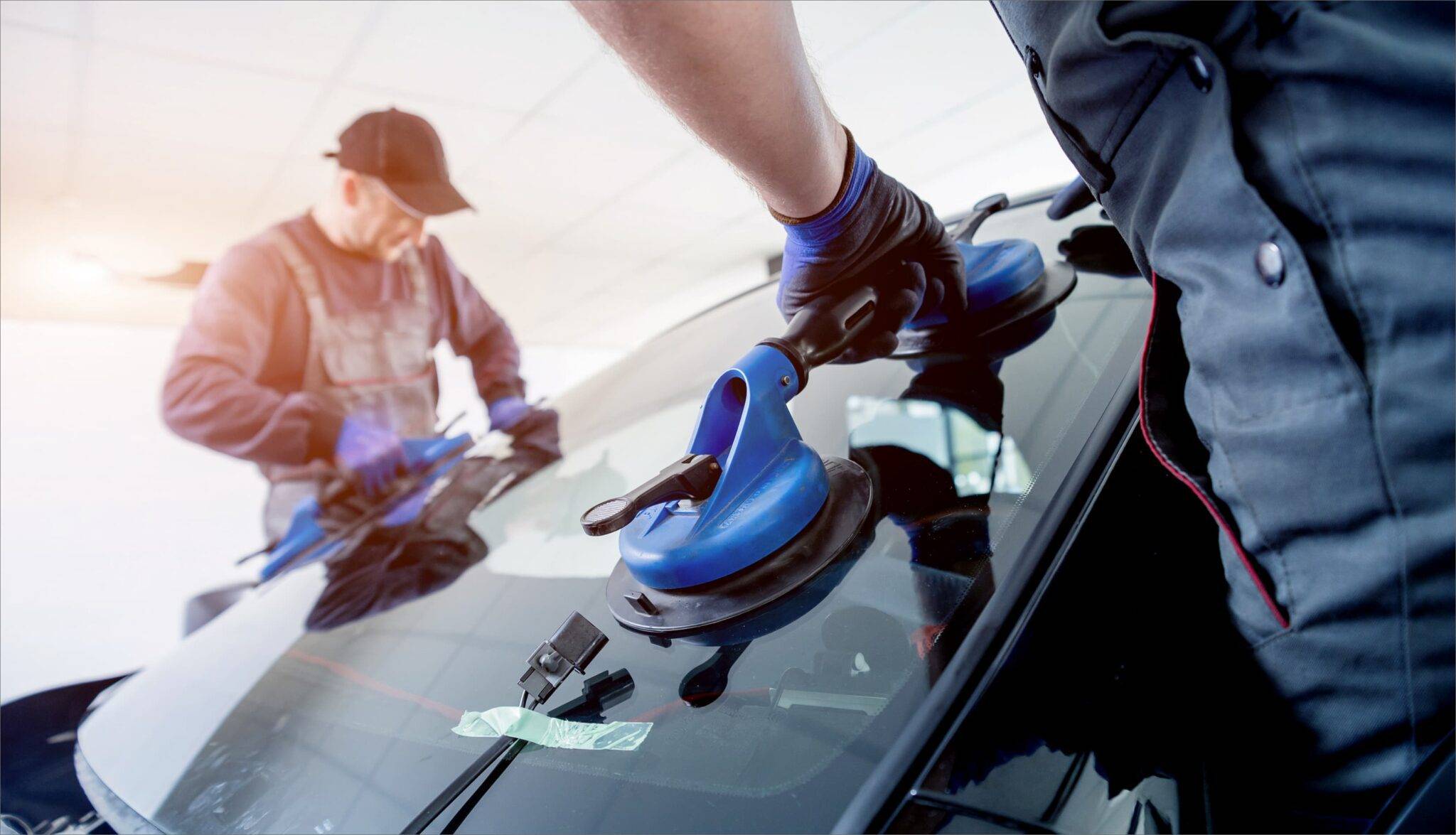 Premier Auto Glass Repair & Replacement Services You Can Trust
In the journey of car ownership, auto glass damage is a predicament many of us will face. From small chips to large cracks, understanding the need for auto glass repair and replacement is crucial. But where do you start? You're in the right place! Auto Glass America is the preferred choice when it comes to the auto glass repair and replacement.
Auto Glass Repair and Replacement
Windshields and other types of auto glass are essential parts of your vehicle. Delaying auto glass repairs puts your vehicle's safety in danger. In actuality, if your windshield is cracked while you're driving, your likelihood of being in a terrible accident increases. Given the critical function a windshield serves in keeping your safety and the structural integrity of your car, it is essential to take prompt corrective action when your auto glass is damaged. In terms of safety, having a clean view out of your windows and windshield guarantees that you can see the road, which lowers the likelihood of accidents.
At Auto Glass America, we provide a wide range of services at reasonable pricing, such as auto glass repair and replacement, side/ rear window replacement, ADAS calibration and more. To get your car back on the road safely, our professional auto glass specialists use the most recent technology, such as replacing OEM glasses or utilizing cutting-edge repair processes. Whether we're fixing a tiny chip in your windshield or changing the glass entirely, we make sure your car is handled with the utmost care and the finished product is in like-new condition.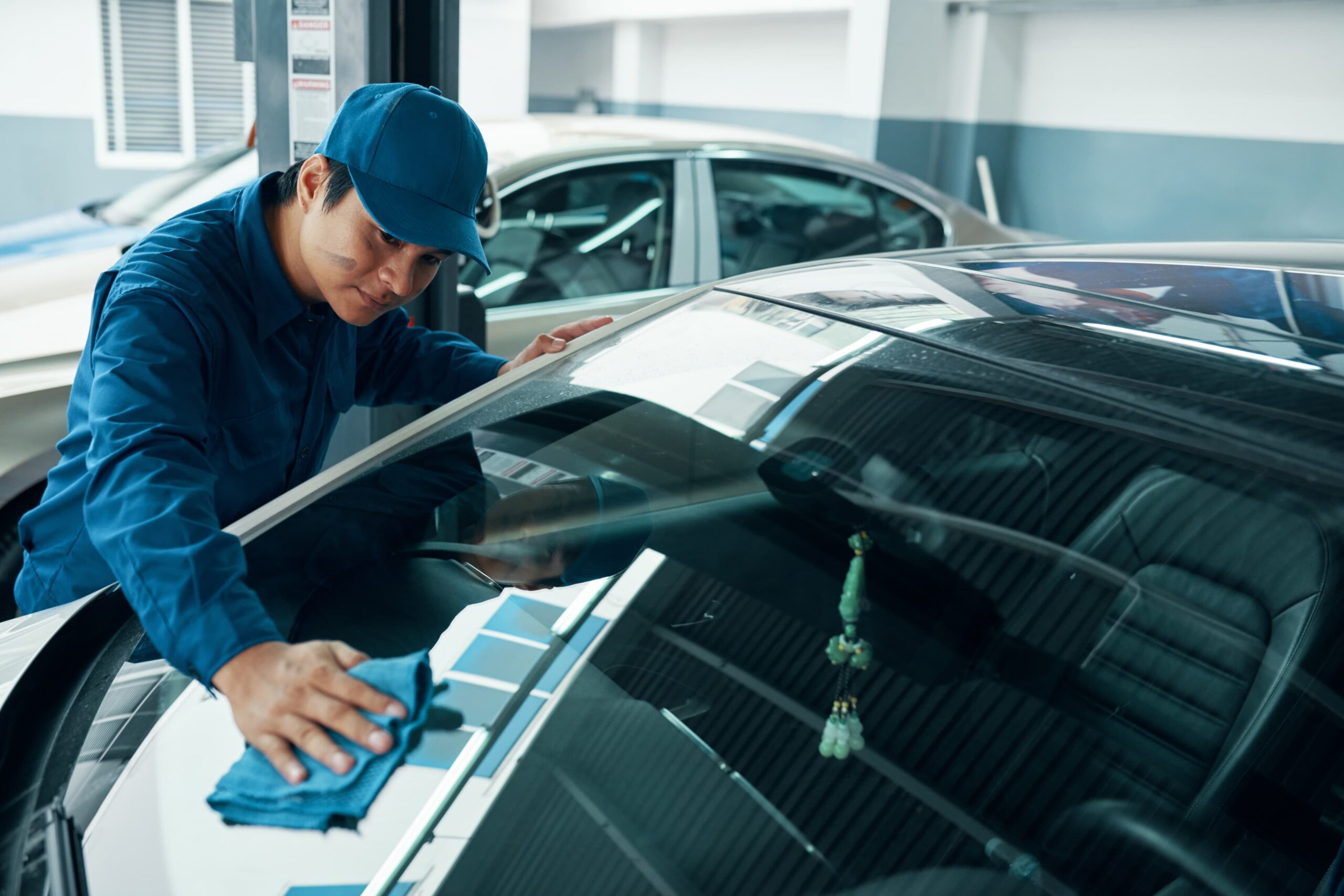 Damaged Glass? Book A Service

Why Choose Auto Glass America Service?
We take care of the paperwork and billing on your behalf to guarantee a quick and easy procedure from start to finish. Additionally, we do not charge if a customer chooses to use their insurance company's glass coverage. On all of our vehicle glass services and products, Auto Glass America provides a lifetime, 100% craftsmanship warranty. Our reasonable prices and industry-leading warranties are one of the main reasons for our high percentage of return business and referrals. We are dedicated to making our customers' lives easier and reply to their queries promptly.
Importance of Timely Auto Glass Repair
Timely attention to auto glass repair stands as a paramount necessity, ensuring both your safety and adherence to legal standards within the United States. The perils of damaged auto glass are undeniable, as it significantly impairs visibility, jeopardizes the structural soundness of your vehicle, and can even elevate the risk of potentially hazardous accidents. The Federal Motor Vehicle Safety Standards (FMVSS) have instituted stringent guidelines governing the quality and installation of auto glass, all designed to bolster driver safety. Additionally, individual states may institute specific regulations concerning aspects like windshield tinting, visibility prerequisites, and obstruction limits. To remain in full compliance, it's indispensable to acquaint yourself with your respective state's statutes and regulations.
Signs of Auto Glass Damage
Here are a few typical indications of damaged auto glass:
Chips: Chips typically take the form of tiny scratches or nicks on the windshield.
Cracks: From tiny hairline cracks to longer, more noticeable ones, cracks can range in size and shape.
Shattered Glass: In extreme circumstances, vehicle glass can break into numerous fragments, posing a threat.
Let's find out which types of damage are repairable with auto glass repair, and which need a complete auto glass replacement:
Auto Glass Repair
The majority of the time, effective repairs can be made for little chips or cracks less than a dollar note. Skilled experts use specific techniques to conceal and repair these defects so that the glass's purity and structural integrity are restored. Mobile auto glass repair services prove to be very handy in these circumstances because they can come to you and take care of minor damage straight away.
Auto Glass Replacement
Auto glass replacement is the safest and most practical solution when there is significant breaking or cracking that blocks the driver's line of vision. This preserves visibility, which is essential for safe driving, and guarantees the structural integrity of the windshield. Fix these issues as soon as you can to maintain a clear field of vision while driving.
Auto Glass Repair Process
Here are the steps typically involved in an auto glass repair process:
Evaluation
A skilled technician examines the damage to determine its suitability for repair. Typically, small cracks or chips smaller than a dollar bill are eligible for repair.
Cleaning
The affected area is meticulously cleaned to eliminate debris, dirt, and moisture. This step prepares the surface for an effective repair.
Resin Injection
A specialized resin is skillfully injected into the crack or chip, filling the void and creating a bond with the surrounding glass.
Curing
Ultraviolet (UV) light is employed to cure and harden the resin. This crucial phase stabilizes the repair and reinstates the glass's structural integrity.
Polishing
The refurbished area is polished to give a smooth and clear finish, thus improving visibility.
For minor damage, auto glass repair is more affordable than replacement because it avoids the need for an entire windshield or window replacement. Early repair of minor chips or cracks preserves the integrity of the glass, preserving its durability and transparency while also saving money. It's a simple and effective method for taking care of minor damage and extending the life of your auto glass.
Auto Glass Replacement Process
Below are the simple steps involved in an auto glass replacement process:
Glass Removal
Expert technicians at Auto Glass America commence by delicately extracting the damaged glass, ensuring the safe disposal of all shattered fragments.
Preparation
The window frame undergoes a meticulous cleansing and conditioning process to receive the fresh glass. This includes the application of a primer, facilitating secure adhesion.
Premium Replacement Glass
Auto Glass America places a strong emphasis on the usage of top-tier replacement glass that aligns with industry benchmarks. This commitment guarantees not only safety but also durability and unmatched transparency.
Precision Installation
The new glass is adeptly integrated into the frame, meticulously fitted, and firmly secured with a potent adhesive, ensuring a robust and steadfast bond.
Warranty and Guarantee
Auto glass repair and replacement can be covered differently by different warranties and insurance companies. The terms of your warranty and insurance plan, as well as the condition of your car will determine the scope of coverage. To save you money, warranties often cover problems including material flaws, leaks, and stress cracks. The deductible must be paid to cover any losses brought on by accidents, vandalism, or natural disasters. There won't be any fees at Auto Glass America if your car is properly insured and all the paperwork is in place. One of the things that contributes to our great percentage of repeat business and recommendations is our excellent warranty.
Safety Standard
At Auto Glass America, we adhere to the highest safety laws in respect to all of our repair and replacement processes. You can be confident that your vehicle will be secure when you get back on the road thanks to this promise. Our team of highly skilled experts is the backbone of our enterprise. You can trust that your automobile will get the expert care it requires from them because they are knowledgeable in a range of auto glass issues.
Our customer service is dedicated to assisting you precisely when you require it. Our support team is known for their kindness, flexibility, and unwavering dedication to promptly addressing your concerns. Are you ready to experience exceptional auto glass service? Reach out to Auto Glass America today and take the first step towards a safe and unobstructed driving experience. Your journey to clear and secure driving begins with us!
Frequently Asked Questions
Factors include the size, location, and depth of the damage, as well as the type of glass involved.
No, you need to wait for the adhesive to cure. The waiting time varies depending on the adhesive used. It is recommended to wait for at least one hour before driving your vehicle after getting the windshield replaced.
If done professionally, it should maintain or even improve your vehicle's value.
Typically, a repair takes less than an hour, while replacement can take up to three hours.
Yes, changes in temperature and driving conditions can cause the chip to spread into a larger crack.
Windshield and Auto Glass Replacement Services
Looking For A Quality Windshield Replacement Service?
At Auto Glass America, we understand the significance of a well-maintained windshield for your vehicle.
Car owners know that auto maintenance is crucial for vehicle longevity and safety.
ADAS calibration is the process of ensuring that all the vehicle's electronic components are working properly.
Your vehicle's side windows are crucial components that significantly contribute to its safety, performance, and appearance.
In the journey of car ownership, auto glass damage is a predicament many of us will face.
Call Us Today
Here at Auto Glass America, we understand that when your vehicle windows are broken or damaged, you want them fixed quickly, reliably and affordably. We offer top quality service using only premium Premium Quality quality glass and replacement materials.
Not only do we come to your home, work or other preferred location, we also provide a Lifetime Warranty on workmanship and against material defects. We work hard to ensure that all of our customers receive fast, professional and reliable service with all the work we do.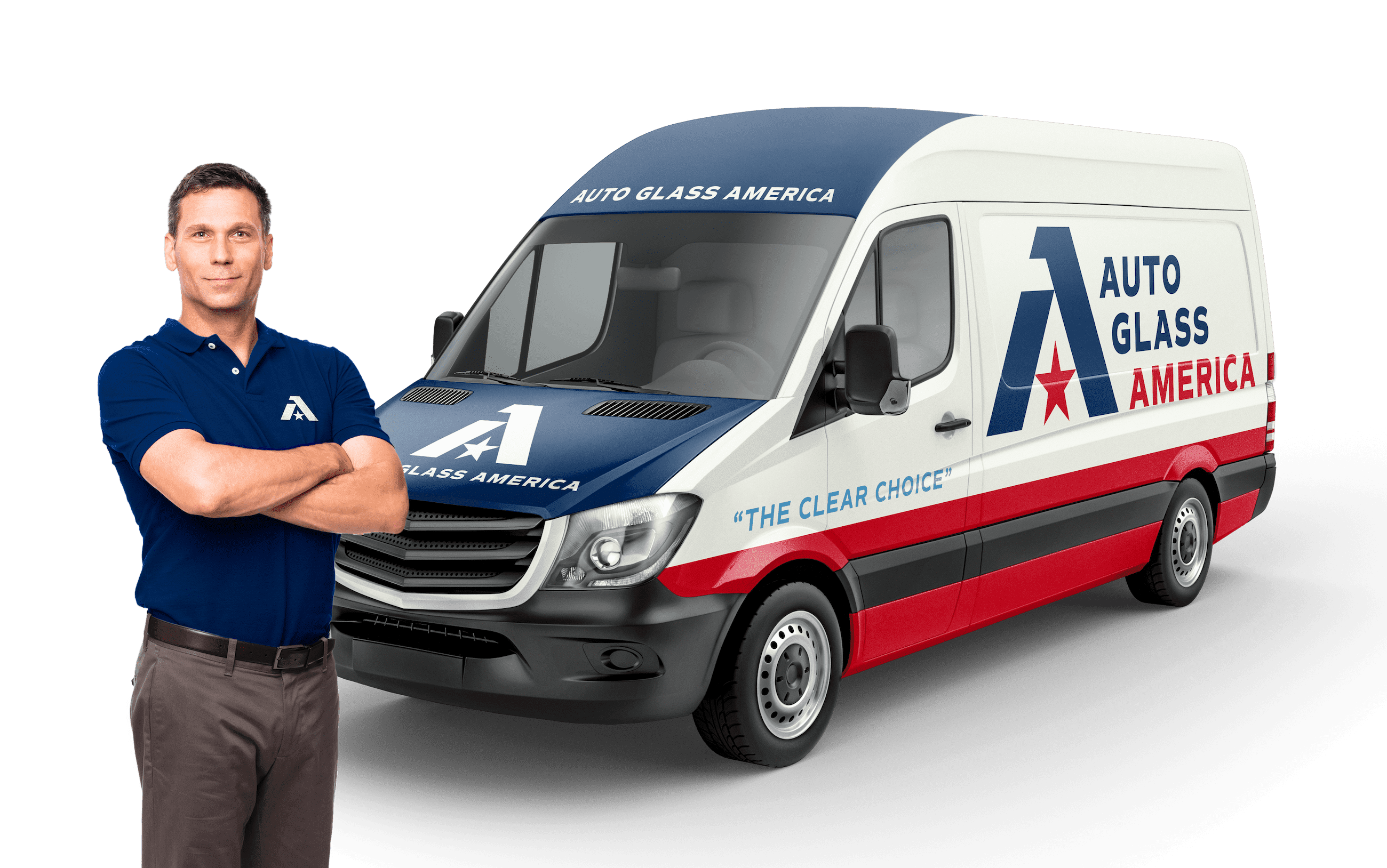 Damaged Glass? Book A Service
Our professionals are here to help
Schedule your service in three simple steps using our online form. Or call Auto Glass America today for details at (813) 964-5277