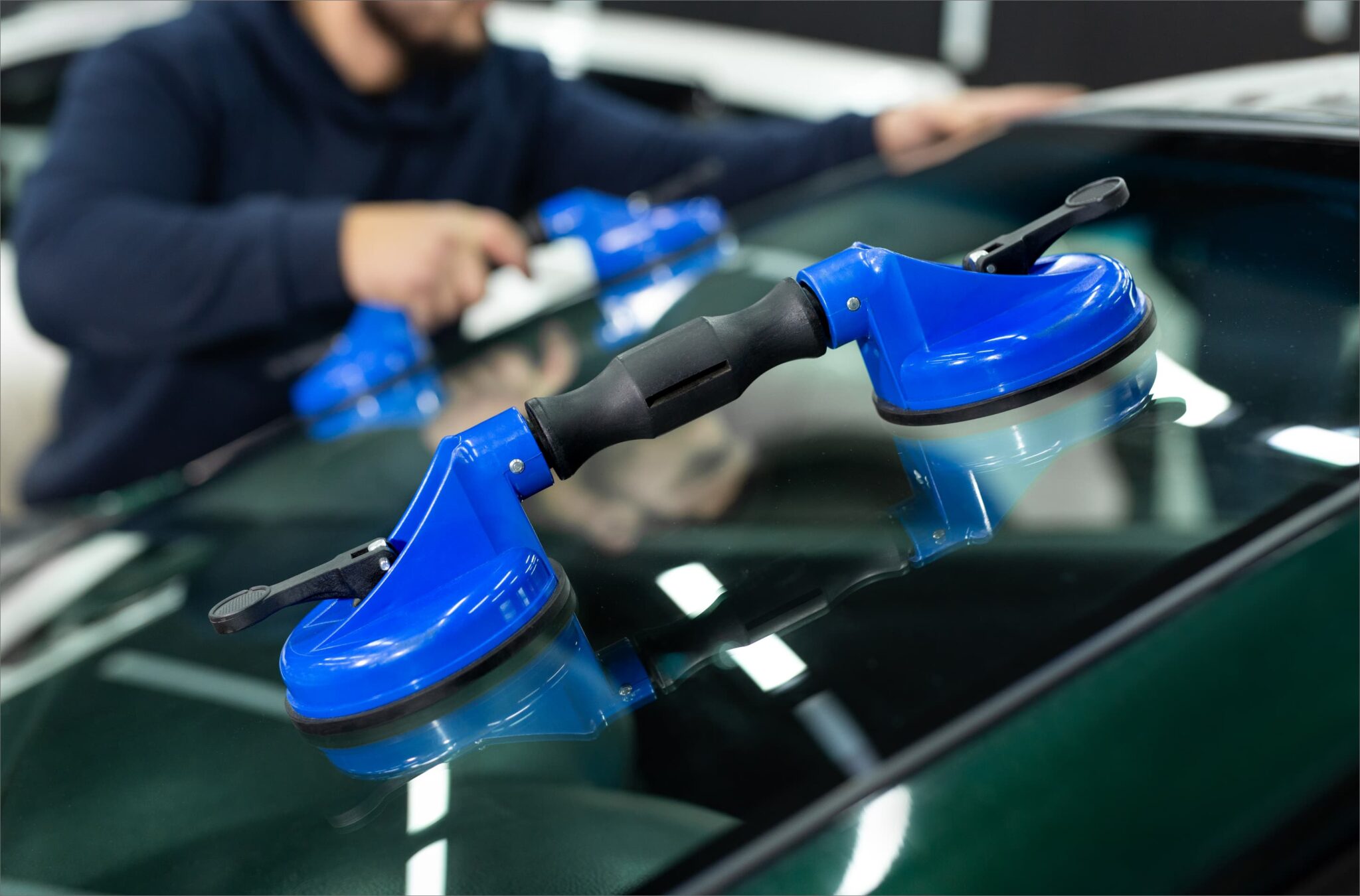 Expert windshield repair and auto glass replacement in Miami
At Auto Glass America, we are devoted to providing exceptional windshield replacement and repair services in Miami, going above and beyond to exceed your expectations. We acknowledge the importance of your vehicle as a substantial investment that serves a pivotal role in your daily activities. Our objective is to safeguard this investment with our trustworthy, prompt, and comprehensive windshield services.
Damaged Glass?
Book A Service

Location Details
Name: Miami
Address: Miami, Florida, United States
Contact Number: (813) 964-5277
Office Hours: Monday-Friday: 6AM to 8PM MST | Saturday: 6AM to 6PM MST | Sunday: 6AM to 5PM MST
Miami Auto Glass Replacement Services
Auto Glass America's services are available in the following ZIP codes in Miami, FL:
33101
33102
33106
33111
33112
33116
33122
33124
33125
33126
33127
33128
33129
33130
33131
33132
33133
33134
33135
33136
33186
33187
33188
33189
33190
33191
33192
33193
33194
33195
33196
33197
33137
33138
33142
33143
33144
33145
33146
33147
33150
33151
33152
33153
33155
33156
33157
33158
33161
33162
33163
33164
33198
33199
33206
33222
33231
33233
33234
33238
33242
33243
33245
33247
33165
33166
33167
33168
33169
33170
33172
33173
33174
33175
33176
33177
33178
33179
33180
33181
33182
33183
33184
33185
33255
33256
33257
33261
33265
33266
33269
33280
33283
33296
33299
Why Choose Auto Glass America in Miami?
There are numerous reasons why you should select Auto Glass America for all your windshield replacement and repair requirements in Miami:
Advanced Tools and Techniques
At Auto Glass America, we employ state-of-the-art tools and methodologies for windshield repair and replacement. Our technicians are proficient in the most recent technologies, ensuring your windshield is repaired or replaced with absolute precision and efficiency. Be it a minor chip or a complete windshield replacement, we guarantee superior results each instance.
Unmatched Customer Service
Our utmost priority is customer satisfaction. From the initial contact to the completion of the service, our team provides you with a smooth and enjoyable experience. Our staff is friendly, professional, and always prepared to address any questions or concerns you may have.
Premium-Quality Materials
At Auto Glass America, we never compromise when it comes to the quality of our materials. We use OEM (Original Equipment Manufacturer) quality windshields and adhesives for each replacement, ensuring your new windshield equals or surpasses the quality of the original one.
Lifetime Warranty
We stand firmly behind our work. That's why we provide a lifetime warranty on all our windshield replacements. If you come across any issues post our service, we'll address it free of charge. Your peace of mind is our primary goal.
Mobile Service
Recognizing the importance of your time, we extend mobile services in Miami. Whether you're at your residence, workplace, or elsewhere, we'll arrive at your location and repair your windshield at your convenience. There's no need to disrupt your regular routine for a windshield repair or replacement.
Diverse Auto Glass Services by Auto Glass America in Miami
We offer a broad spectrum of auto glass services in Miami:
Windshield Repair and Replacement in Miami
From minor chips and cracks to substantial damages, we repair and replace windshields with utmost precision and efficiency. We apply advanced repair techniques and high-quality replacement windshields, safeguarding your vehicle's safety and aesthetics.
Rear and Side Window Replacement in Miami
Whether it's due to an accident, a break-in, or simple wear and tear, if your driver or passenger side windows need replacement, Auto Glass America is here to assist. We use OEM quality glass and adhesives to ensure your windows mirror the quality and appearance of your original equipment.
Sunroof and Moonroof Repair and Replacement in Miami
Leaking or damaged sunroof/moonroof? We have it under control. Our experienced technicians can identify and fix any issues, whether it needs a minor repair or a full replacement. Experience the freshness of open air and sunshine once again with our top-notch sunroof and moonroof services.
Auto Glass repair and replacement in Miami
We offer auto glass repair and replacement services for cars, trucks, and SUVs. We use only high-quality materials and have a team of experienced technicians who can handle any type of auto glass damage.
ADAS calibration in Miami
We offer ADAS calibration services for cars, trucks, and SUVs by using state-of-the-art equipment. Our highly trained technicians ensure that your ADAS system is calibrated correctly.
Miami – Historical landmarks, exquisite cuisine, and vibrant nightlife
Here are 5 places to visit in Miami
Vizcaya Museum and Gardens
Transport yourself into a different era by visiting the opulent Vizcaya Museum and Gardens. Do not miss the chance to wander the beautifully landscaped gardens and take photographs along thе tranquil shoreline with thе house in the backdrop – it's truly a moment to cherish.
Little Havana
For a vibrant dose of Cuban culture right in Miami, pay a visit to Little Havana.  Indulge your taste buds with authentic Cuban food like rope viеja or a classic Cuban sandwich, and don't forget to try a "cafеcito" – Cuban espresso.
Thе Pеrеz Art Museum
Art enthusiasts should not miss the Pérеz Art Museum Miami (PAMM). Thе building itself, designed by renowned architеcts Hеrzog & dе Mеuron, is a masterpiece that mirrors thе musеum's еmphasis on design.
Miami Bеach
No visit to Miami is complete without a day at thе iconic Miami Bеach. Spend time soaking up thе sun on thе sandy shorеs, dipping your toes in thе clear bluе watеrs, and watching thе vibrant hustlе of bеach lifе.
Evеrgladеs National Park
This UNESCO World Heritage sitе is a sprawling wilderness that offers a brеak from the city's buzz. Hop on an airboat for a thrilling ride through thе marshеs, kееp your еyеs pееlеd for alligators, manatees, and an array of bird species.
Whether you are a lover of arts and architecture, an outdoor enthusiast, or a foodie, Miami has something for everyone. After taking care of your auto glass needs with us, make sure to explore the city and immerse yourself in its fascinating atmosphere.
What Our Customers Say About Us
Thousands of customers trust us to deliver the best auto glass service every time.
This place was excellent!
They were able to send someone to meet us somewhere to get the windshield replaced instead of having us drive all the way to Tampa. The windshield replacement was quick and the work done was quality work.
— Kim F.
This place was excellent!
This place was excellent! They were able to send someone to meet us somewhere to get the windshield replaced instead of having us drive all the way to Tampa. The windshield replacement was quick and the work done was quality work.
— Kim Forthofer
Perfection!
Setting up was easy, got a call back to confirm insurance covered. Got a call the day before to let me know the time frame, showed up early, and worked efficiently. Cleaned up after and looks like no one was even there. Perfection!
— Matt Farrar
Nearby Locations for Windshield Repair
If you're currently outside Miami, don't worry! Auto Glass America's services are also available in the following cities:
Damaged Glass? Book A Service
Our professionals are here to help
Schedule your service in three simple steps using our online form. Or call Auto Glass America today for details at (813) 964-5277